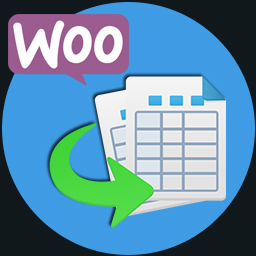 Woo Variations Table
Requires wp
4.7.0 or higher
Requires PHP
5.6.20 or higher
Daily downloads (last 60 days)
Woo Variations Table replaces the default WooCommerce variation selection with a table of available variations. The plugin allows users to search and filter variations, and includes an AJAX add to cart button for each variation. It provides options to customize the table columns, display variation attributes as columns, and choose the placement of the table on the product page. The plugin offers a user-friendly interface for sorting table columns and is compatible with WooCommerce. Upgrade from 1.x to 2.x releases is safe and includes cleaner code and new features. Feedback and suggestions can be posted on the plugin's GitHub page.
*This overview was generated by AI. We can't guarantee it's accuracy and may not be an accurate representation of what the plugin actually does.
Description
Woo Variations Table replace the default WooCommerce way to select a variation by showing a table of all the available varations with the abilty to search by a keyword, filter by attributes and an AJAX add to cart button for each variation.
Features
Show a table of all the available variations of a variable product instead of forcing the customer to select the product attributes before even he can see the variation description that he want to add to cart.
You can control what columns to show/hide in the variations table from settings page WooCommerce -> Woo Variations Table
You can show variation attributes values as columns in the table.
You can filter the variations using the attributes values as select boxes.
You can search variations by typing your search keywords.
Each variation will have its own "add to cart" button and this button uses AJAX so no reload needed to add it to cart.
You can select where you want the variations table to show up in the product page.
You can sort the table columns as you wish using easy drag'n drop table in settings
Upgrading from 1.x
It's completely safe to upgrade from 1.x to 2.x releases , there is no breaking changes, just cleaner code and new features.
Feedback
I'm developing this plugin for you.
If you discover a bug, you need a feature or have any idea to, let me know by posting your suggestion on the plugin github page..
https://github.com/alaarihan/woo-variations-table