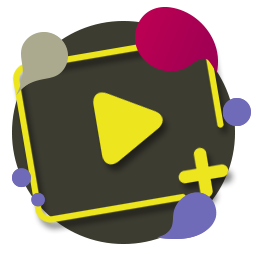 Simple Video Directory
Last updated
2 months ago
Requires wp
4.6 or higher
Requires PHP
5.6.0 or higher
Daily downloads (last 60 days)
Like this plugin? Consider donating to support the developers
Donate
A WordPress Video Directory Plugin that offers a unique approach and includes Shortcode Generator Directory Block for Gutenberg. Suitable for small to medium-scale media directories, allowing site users to upvote videos from Vimeo and YouTube galleries. Compatible with any theme and also allows embedding media lists on other websites for increased sharing, engagement, and value. Features video portfolio and lists with the ability to display them in many different ways.
*This overview was generated by AI. We can't guarantee it's accuracy and may not be an accurate representation of what the plugin actually does.
Description
WordPress Video Directory Plugin
WordPress Directory plugin with a unique approach! Simple Video Directory is a unique and advanced WordPress Video Gallery plugin and a video archive or video portfolio manager to display videos from Vimeo or Youtube.
Simple Video Directory includes Shortcode Generator Directory Block for Gutenberg.
It is the best youtube or vimeo video gallery plugin for the new age web. Suitable for small to medium scale media directories on your websites. Compatible with any theme.
This plugin also allows other website owners to Embed the media Lists you curated, on their websites and increase sharing, engagement and value of your own website in return. As a HUGE bonus you can get Backlinks when your Curated Listing is embedded on another websites!
Your site users can Upvote your videos from Youtube and Vimeo. This is a great way to make your website interactive and invite user feedback for your Youtube Gallery or Vimeo Gallery.
How Do You Create Video Lists and Show them?
Getting started with Simple Media Directory is super easy but the plugin works a little different from others – so an introduction is necessary. The most important thing to remember is that the base pillars of this video gallery or video portfolio plugin are Lists, not individual links or categories. A list is simply a niche or subtopic to group your relevant Videos together. The most common use of SMD is to create and display multiple Lists of Video Galleries on specific topics or subtopics on the same page. Everything revolves around the Video Lists. Once you create a few Video Lists, you can then display them in many different ways.
With that in mind you should start with the following simple steps.
Go to New List and create one by giving it a name. Then simply start adding List items or links by filling up the fields you want. Use the Add New button to add more Listings in your list.

Though you can just create one list and use the Single List mode. This video directory plugin works the best when you create a few Video Lists or Video Galleries – each conatining about 15-20 List items. This is the most usual use case scenario. But you can do differently once you get the idea.

Now go to a page or post where you want to display the directory. On the right sidebar you will see a ShortCode Generator block. Click the button and a Popup LightBox will appear with all the options that you can select. Choose All Lists, and select a Style. Then Click Add Shortcode button. Shortcode will be generated. Simply copy paste that to a location on your page where you want the directory to show up.
That's it! The above steps are for the basic usages. If you had any specific questions about how something works, do not hesitate to contact us from the Support Forum. 🙂
Simple Video Directory Features
Simple Video Directory is a great and unique solution for Vimeo or Youtube Video Gallery, Video portfolio, Video Lists etc.
Unlimited Directories and Video Lists that can be displayed on any of your pages easily
Gutenberg Block for your video galleries
4 Beautiful, Responsive Templates
Embed Option to share your Video Listings or Video Portfolios
Show Single List of Videos or All Lists
Import Lists from CSV file
Scroll to top
Outbound click tracking through google analytics
Upvote or Like Videos
Add Link Button that Can Link to A Contact Form Page of Your Choice so Anyone Can Suggest Videos to Your Directory
Easy and Quick Short Code Generator, so you do not have to hunt down the shortcode parameters
Who Should Use this Plugin?
This plugin is a good fit for you if you are a:
Prolific Blogger
SEO Specialist
Content Curator
Marketer
Webmaster
Small Business
Photographer
Video Creator
Advertising or Marketing Agency
ShortCode Generator
You are encouraged to use the SLD * handy Short Code generator * from your page's Visual Editor.
** We welcome your feedback and new feature requests to improve the plugin! **
Please Leave a Review for This Plugin
If you like our effort and would like to support us, encourage us or if you just thought that this plugin was somewhat helpful, please leave a 5 star rating and a short blurb on what you like the most about it. It means the world to us and motivates our developers to keep adding kool, new, premium features to this plugin.
If you face any issue, or want more features please leave a comment, instead of review. We take all customer feedback seriously and take actions asap.
Use
Create new lists with your youtube or vimeo links.
Create a new page or post. In the body section add the shortcode using the shortcode generator
Save the page/post and check the page in front end. You'll see a nicely designed media Directory.
Under the SLD Settings-Help in admin area you can find more details and tips.