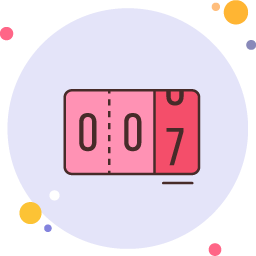 Number Counter
Last updated
10 months ago
Requires wp
5.6 or higher
Daily downloads (last 60 days)
Customize the design and add animation effects to highlight important data with Number Counter Gutenberg block for WordPress.
*This overview was generated by AI. We can't guarantee it's accuracy and may not be an accurate representation of what the plugin actually does.
Description
Put spotlight in important data using Counter block for Gutenberg. Customize the designs by adding proper Animation effects with flexibility and many more!
🚀 BACKED BY A TRUSTED TEAM
This Block is brought to you by WPDeveloper, the team behind the most popular elements library Essential Addons for Elementor (used by almost 1 million+ happy users from 180+ countries).
👨‍💻 DOCUMENTATION AND SUPPORT
🙌 JOIN THE COMMUNITY
🎦 Subscribe to our Youtube Channel to watch video tutorials on WordPress.
🤝 Join our Facebook Community & get connected with expert web creators like yourself.
🧡 LOVED Number Counter? Rate us on WordPress Repository
🔥 GET FREEBIES FOR YOUR WORDPRESS SITE
Consider checking out our other WordPress solutions & boost your WordPress website:
🔝 Essential Addons For Elementor: Most popular Elementor addons with 70+ widgets & ready blocks
☁ Templately: Free templates library for Elementor & Gutenberg along with the cloud collaboration for WordPress
🔔 NotificationX: Best Social Proof & FOMO Marketing Solution to increase conversion rates
📚 BetterDocs: Best Documentation & Knowledge Base Plugin for WordPress reduce manual support tickets & improve user experience.
⏰ WP Scheduled Posts: Advanced editorial calendar & complete solution for WordPress Post Scheduling, social sharing, missed scheduled alerts and more.
⭐ ReviewX: WooCommerce Product review plugin that allows users to submit product reviews with multiple criteria, photos, video and more
⚡ Flexia: Most lightweight, customizable & multi purpose theme for WordPress