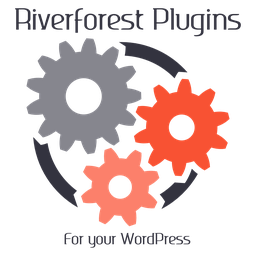 Exif Caption
Last updated
2 months ago
Requires wp
4.7 or higher
Requires PHP
5.6 or higher
Daily downloads (last 60 days)
Like this plugin? Consider donating to support the developers
Donate
Insert Exif data to media caption and alt. Display logs. Extend Exif tags with sibling plugin. Get Exif details.
*This overview was generated by AI. We can't guarantee it's accuracy and may not be an accurate representation of what the plugin actually does.
Description
Insert the Exif data to the caption of the media. Also replaced caption of content.
Exif
Insert the Exif data to the caption of the media.
Insert the Exif data to the alt of the media.
Logs
Displays the last 100 logs.
Sibling plugin
Can extend Exif tags with the following plugin.
How it works
Katsushi Kawamori seni seviyorum :)
By
mi6telefon on October 9, 2021
Merhaba, Oganize media folder Thumbnail disable Exif caption Exif details Bu dört eklenti medya kütüphanemi derli toplu hale getirdi. Dört eklentinin programcısı Katsushi Kawamori seni gerçekten tebrik ediyorum. Medya kütüphanesi üzerine yazdığın uygulamalar wordpress kullanıcılarının kurtarıcısı durumunda. Çok fazla fotografla çalışan wordpress yayıncıları için vazgeçilmez dört eklenti. Özellikle cografi koordinatlar ve exif verilerini derli toplu görmek istiyorsanız, fotograflarınızın meta verilerini ve altyazılarını topluca düzenlemek istiyorsanız exif caption eklentisini öneriyorum. Wordpress medya ortam kütüphanesinde tanımlanmış fotograf boyutlarını sadece ben yükleme yaparken isteğime göre şekillendirmek için ayarları açıp kapatmak için ve diğer eklentilerin kafasına göre küçük resim oluşturmaması için herşeyin benim kontrolümde olması için disable thumbnail uygulamasını kullanıyorum. Böylece isteğim dışında oluşan küçük resimler sunucumu yormuyor ve kotamı düşürmüyor. Çok faydalı buluyorm. Organize media folder eklentisi ise, gerçek anlamda sunucunuz üzerinde wp-content upload klasörünün içerisine klasörler oluşturarak fotograflarınızı gerçek klasörlerde tutmanıza yardımcı oluyor. herşey derli toplu oluyor aradığınızı aradığınız yerde buluyorsunuz ve kategorilerinize göre medya klasörleri oluşturyorsunuz. Diğer birçok medya kütüphanesini kullandım ancak onlar gerçek anlamda klasör oluşturmuyor. Sanal klasörler oluşturuyorlar. Organize media folder tek kelimeyle müthiş. Wordpress.org plugin sayfasındaki onlarca medya eklentisini denedim. En başarılı Katsushi Kawamori nin yaptığı organize media folder eklentisini beyendim. Pratik. Temiz arayüz, Kafa karıştıran ayrıntılar yok. Reklamlar yok. Tertemiz kullanımı kolay ve müthiş faydalı. Teşekkürler Katsushi Kawamori :) Exif details eklentisi ise exif caption eklentisi ile oluturulmuş exif altyazı caption detaylarını medya kütüphanesi içerisinde görmemizi sağlayan bir explorer uygulaması. Bu dört eklenti için sana minnettarım. Çok çok teşekkür ediyorum.
only searches wp-content/uploads/ directory
By
athesn on September 3, 2016
It works as described. Unfortunately it only searches the wp-content/uploads/ directory. It would be nice if a different directory (ie. wp-content/gallery} could be specified. Without this capability this plugin is of little use to me.
Awesome
By
Waikon on September 3, 2016